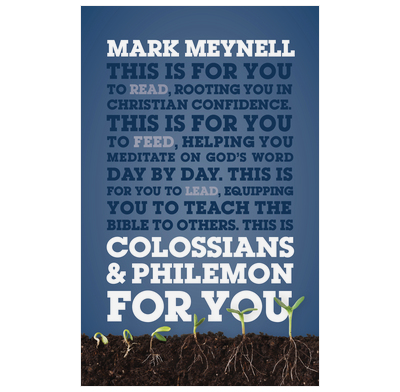 Colossians & Philemon For You
Rooting you in Christian confidence
Expository Bible-study guide to Paul's letters to the Colossians and Philemon.
Peace. Provision. Forgiveness. These are basic human needs. Yet who can truly be relied upon to deliver them?
In his letter to the Colossians, Paul shows how these can never come to us through political, philosophical, mystical or religious systems. They only come through Jesus Christ, who is the visible image of the invisible God.
Mark Meynell unpacks Colossians and Philemon, verse by verse in this expository guide which can be used as a daily devotional or for studying this letter in your church. It will excite ordinary Christians in their faith, equip teachers and preachers in their work, and help us all to root our confidence in the right place.
There is an accompanying Good Book Guide available containing Bible studies for small groups.
Contents
1. A New Friendship 1:1-14
2. Christ the Universal 1:15-20
3. The Cosmic, Reconciled 1:21-27
4. The Slog of Gospel Ministry 1:28 – 2:5
5. Rooted not Deceived 2:6-15
6. Escape the Shadows 2:16-23
7. A New Address 3:1-14
8. Redeemed Community Life 3:15 – 4:1
9. Prayer and Gospel Partnership 4:2-28
10. Philemon: The Chained Prisoner and the Runaway Slave
Specification
| | |
| --- | --- |
| Contributors | Mark Meynell |
| ISBN | 9781784982935 |
| Format | Paperback |
| Dimensions | 135mm x 216mm x 11mm |
| Language | English |
| Pages | 208 |
| Publisher | The Good Book Company |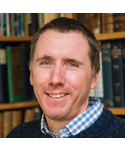 Tim Chester
Pastor of Grace Church, Boroughbridge, in North Yorkshire, faculty member of Crosslands Training and author of Enjoying God.)
Colossians and Philemon for You does a great job of bridging the gap between first-century Colossae and our world today. It makes God's word clear, but more than that, it reveals its relevance. This is a word for our age, and Mark Meynell has done a fine job of showing that in an engaging and compelling way.