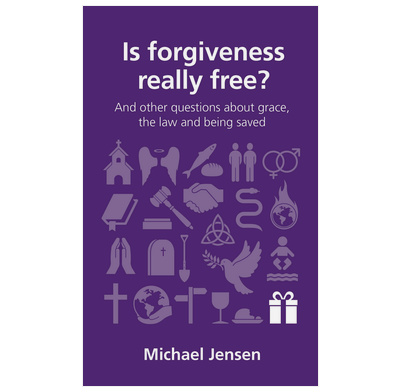 Is forgiveness really free?
and other questions about grace, the law and being saved
A short book that gets to the heart of how grace really works
"Clear, biblical, accessible and engaging: read and enjoy!"
Krish Kandiah
Executive Director Churches in Mission: Evangelical Alliance
We're saved by the free gift of God—but how free is that gift when our lives are demanded in return?
Many Christians are confused by the relationship between the grace of God, and the role of laws and commands in the Christian life. What does it mean to live a life of grace? How does grace help us grow? And are we "once saved always saved?" In this short, readable book, Michael Jensen explores the Bible's teaching on these important questions and delivers some surprising conclusions.
Download a free discussion guide to help you reflect on each chapter as you think about God's grace on your own, with a friend or in a group.
Contents
Introduction
1. Is forgiveness really free?
2. A precious word
3. If it's free, is it worth anything?
4. How does grace change me?
5. What place does OT law have in the life of grace?
6. How does grace change us?
7. Why does God give grace to some and not others?
Conclusion
Specification
| | |
| --- | --- |
| Contributors | Michael Jensen |
| ISBN | 9781909559783 |
| Format | Paperback |
| Dimensions | 110mm x 178mm x 7mm |
| Print size | 9pt |
| Language | English |
| Pages | 80 |
| Publisher | The Good Book Company |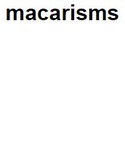 Is forgiveness really free?
Dave McDonald, Macarisms, September 2nd 2014
I found this book pointed me back to the important truths of grace from the Scriptures and reminded me that "but for the grace of God go I" goes far beyond a cliche. It's the foundation of a life lived in the transforming power of God.... continue reading