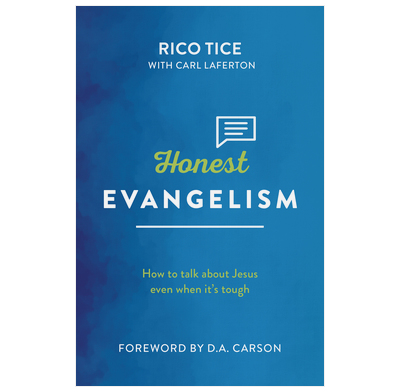 Honest Evangelism
How to talk about Jesus even when it's tough
Excites and equips Christians to share their faith, even when its tough.
Watch the trailer and an interview with the author
Most of us find evangelism hard. There is great hostility towards Jesus. But there is also great hunger for Jesus and there is no greater joy than seeing people come to know him.
This realistic and humorous book by Rico Tice will help prepare and encourage you to be honest and bold in your evangelism, presenting the gospel fully and properly, even when it's tough.
Rico Tice is the Founder of Christianity Explored Ministries and Senior Minister (Evangelism) at All Souls Church, London.
Contents
1. What they don't tell you
2. So why talk about Jesus?
3. The other half of the story
4. Why you (still) won't evangelize
5. I must remember…
6. What do I say?
7. Be yourself
8. Getting going
9. Workers wanted
Specification
| | |
| --- | --- |
| Contributors | Rico Tice, Carl Laferton, Don Carson |
| ISBN | 9781909919396 |
| Format | Paperback |
| Dimensions | 129mm x 198mm x 8.9mm |
| Language | English |
| Pages | 128 |
| Publisher | The Good Book Company |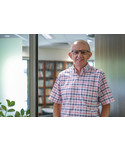 Gary Millar
Principal, Queensland Theological College, Australia; author of Saving Eutychus
We desperately need to read this book. It is compelling, as Rico calls us to be both realistic and courageous as we lovingly take the the gospel to a generation which is so reluctant to listen. Reading this book made me want to speak to my neighbours and friends about the Lord Jesus. 'Honest Evangelism' is the 'Know and Tell the Gospel' for today. I pray that every Christian would get it and read it!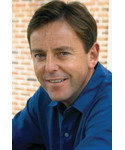 Alistair Begg
Founder of Truth for Life
I read this through in one sitting - it is realistic, challenging and wonderfully helpful. I am anxious to get this book into the hands of my congregation.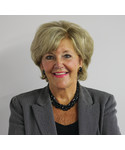 Becky Pippert
Founder of Becky Pippert Ministries; author of Out of the Saltshaker and Uncovering the Life of Jesus
A great read that is both realistic and hopeful about our evangelism, written by a man whom God has used mightily to spread the gospel. Every Christian will benefit from this.
Book Review: Honest Evangelism by Rico Tice
Graham Daniels, 9Marks, June 24th 2015
Honest Evangelism is a fabulous book. It speaks to the head and the heart, it motivates the will to get to work in passing on the Good News through normal, everyday relationships with your team mates, friends and family. Get hold of it, read it and be prepared to cross the 'pain line'. It'll be worth it!Sport... continue reading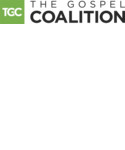 I couldn't be more excited
Mack Stiles, The Gospel Coalition, October 8th 2015
I couldn't be more excited about this hard-hitting, honest book on personal evangelism.
Tice had me with his first story. I could feel the heat rising up my neck as he described the abuse his newfound faith attracted from schoolboy bullies.... continue reading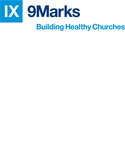 This is a good book and I hope people read it
Austin Suter, 9Marks, February 4th 2016
There are many books on evangelism. Has Tice done something here with this book to merit a read? Yes. The bulk of this book is focused on setting the reader's mind on the power of the God who saves through his gospel and by his power, not ours. By developing that theology, Tice encourages his readers to share an offensive message with people they cannot convince on their own. In God's wisdom, that is exactly the right message with which to encourage Christians.... continue reading