A Man's Greatest Challenge
How to build self control that lasts
Excites and equips men to build real self-control, changing them and blessing those around them.
"Men, read this book! In tackling the challenge of self-control, Dai shows that lasting hope lies not in will power but gospel power—its comfort and its call."
Gavin Peacock, Missions Pastor at Calvary Grace Church, Canada; former Chelsea and Newcastle midfielder
Ever wished you hadn't lost control of your words, or your time, or your temper?
Ever resolved not to do something ever again, only to slip back after a week or a month?
Self-control. It's every man's greatest challenge.
The Bible says that a man without self-control is like a city without walls—defenceless in the face of attack. Lack of self-control is the weakness that lies beneath so many of our sins, from adultery and violence to the way we drive or fritter away our time.
This book will show you why you need to, and how to, build self-control that lasts. In showing you what the Son of God has done for you, and what the Spirit of God is doing in you, it will equip you to become the man you want to be, and the man those around you need you to be.
It's time to start building.
Contents
1. Walls
2. Blueprint
3. Wreckage
4. Foundations
5. Gang
6. Cement
7. Bricks
Free extras
Specification
| | |
| --- | --- |
| Author | Dai Hankey |
| ISBN | 9781909919860 |
| Format | Paperback |
| Dimensions | 129mm x 198mm x 6mm |
| Language | English |
| Pages | 112 |
| Publisher | The Good Book Company |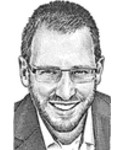 A Man's Greatest Challenge
Tim Challies, Challies.com, November 11th 2014
Written with winsome honesty and refreshing candor, this is a book that will benefit any man who chooses to read it.... continue reading