Sipping Saltwater
How to find lasting satisfaction in a world of thirst
Helps readers identify what they are thirsting for and how only Jesus can provide lasting satisfaction.
A unique angle on the problem of idolatry and how it affects Christians, particularly in our contemporary culture of numerous hidden idols.
The uniqueness of this book comes in the metaphor of sipping saltwater. Even as Christians, we 'sip' on idols such as money, relationships, careers, sex, food, human approval…the list is endless. These things promise to satisfy us—to quench our thirst. In the end, however, they fail to do so and leave us thirstier than we were before drinking them. To make matters worse, we are left with devastating hangovers—the negative consequences of our idolatry.
This book enables readers to identify their own source(s) of saltwater and explains how to quench their thirst with Jesus' living water—the only drink that will ever truly satisfy us both now and for eternity. It inspires readers to go on in the Christian life as they started—by making Jesus the center of our lives and giving our worship to him.
Contents
1. Our nagging thirst
2. Our drink of choice
3. The saltwater cycle
4. Living water
5. Water fountains
6. Quenched
7. God - Garbage - Gift
8. Money
9. Sex
10. Control
11. Comfort
12. Busyness
13. People
14. Food
15. Works
Free extras
Specification
| | |
| --- | --- |
| Author | Steve Hoppe |
| ISBN | 9781784981822 |
| Format | Paperback |
| Dimensions | 129mm x 198mm x 10.5mm |
| Language | English |
| Pages | 160 |
| Publisher | The Good Book Company |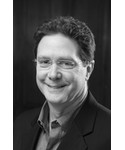 Our lives get more busy yet more empty. Steve gets this—he gets us. He describes what you feel, why you feel like that, and walks with you to a better way. And, somehow, he does it in a way that makes you feel heard, even befriended. Within two pages you will be drawn in by Steve's honesty and how he seems to speak to you. Then you read the entire book—hope rising with each chapter. Since one chapter will be uniquely yours, you will double back, re-read that chapter, and act on that hope.
In Sipping Saltwater, Steve grabs your attention from the very first sentence. He sheds unique insight into idolatry through vivid imagery and solid biblical instruction. He powerfully points you to the only One who can and will quench your thirst. I will be sharing this book with those I counsel—both professing Christians and those who profess no faith at all.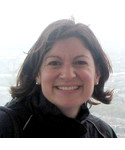 This book has been so good for my foolish, thirsty heart that so easily defaults to drinking deadly "saltwater". With great warmth, honesty and insight Steve exposes and redirects our hearts to the Lord Jesus, the only one who can and does quench our thirst and bring joy to our hearts.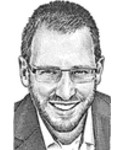 Sipping Saltwater
Tim Challies, Challies.com, November 8th 2017
If you are unfamiliar with the category of heart idolatries, you will not do much better than Sipping Saltwater as an introduction. And even if it is a familiar category, this book may serve as a valuable refresher. I highly recommend it.... continue reading